Meet the Doctors
Dr. Jay M. Azling
Dr. Jay M. Azling is a native to southern California, having been raised in nearby Orange County. After graduating from Canyon High School in 1980, Dr. Azling attended the University of California at Davis. He graduated with honors, earning a Bachelors Degree in Biological Sciences and a Minor in Psychology. He received his Doctorate of Dental Surgery in 1988 from the prestigious UCLA School of Dentistry (sorry Trojan fans!)
Dr. Azling started his dental career in Cerritos as an Associate Dentist in 1988 under the direction of Dr. Chris Martin. Dr. Azling and Dr. Martin became partners in 1991 and enjoyed working together for seventeen years before Dr. Martin's retirement in 2005. Dr. Azling continues to serve the Cerritos and surrounding communities focusing on family dentistry with an emphasis on cosmetic and rehabilitative care. He has received advanced training at the prestigious Las Vegas and Seattle Institutes for Advanced Dental Education.
He enjoys utilizing the latest technology and state of the art dental materials and is constantly seeking ways to make "going to the dentist" more fun. Most of all, Dr. Azling takes pride in treating his patients painlessly while maintaining the highest level of integrity and commitment to excellence.
Dr. Azling and his wife Carla were married in 1988 and have two wonderful children: a daughter, Chandler, born in 1993, and a son, Landon, born in 1997. He enjoys golf, baseball, and spending time with his family — and of course is a die-hard Bruins fan!
Dr. Johanna Paco
Dr. Johanna Paco was born in the Philippines, grew up in Montebello, California, and attended Schurr High School. She graduated from UCLA in 1987 with a bachelor's degree in Biology. She earned her Doctor of Dental Surgery degree at USC and also received the Excellence in Oral Pathology Award. (Yes, she is an equal-opportunity Bruins/Trojans fan!)
Her dental career is focused on providing care for patients of all ages using the multiple phases of dentistry. Dr. Paco strives to provide the best possible care to her patients by staying educated in the latest advances in dentistry. She believes that listening to her patients' concerns, wants and needs as well as educating her patients about their dental health are key to providing quality care.

Dr. Paco resides in Montebello, CA and is married to Richard Puou who is a personal trainer. She is a Stepmom to four beautiful young adults (Kristal, Makalani, Elijah and Chanelle) and a proud Grandma to seven beautiful grandchildren (Maliya, Malakai, Andie, Issac, Jackson, Aaron, and Mila.) For leisure, Dr. Paco enjoys reading, exercising and going to the beach to soak up the sun and play some paddle-ball. She also loves serving at her local church and spending time with family and friends.
Dr. Paco brings many years of experience and expertise to our office making her a great asset to our team. She looks forward to serving Cerritos and its surrounding communities.
Dr. Mike Dai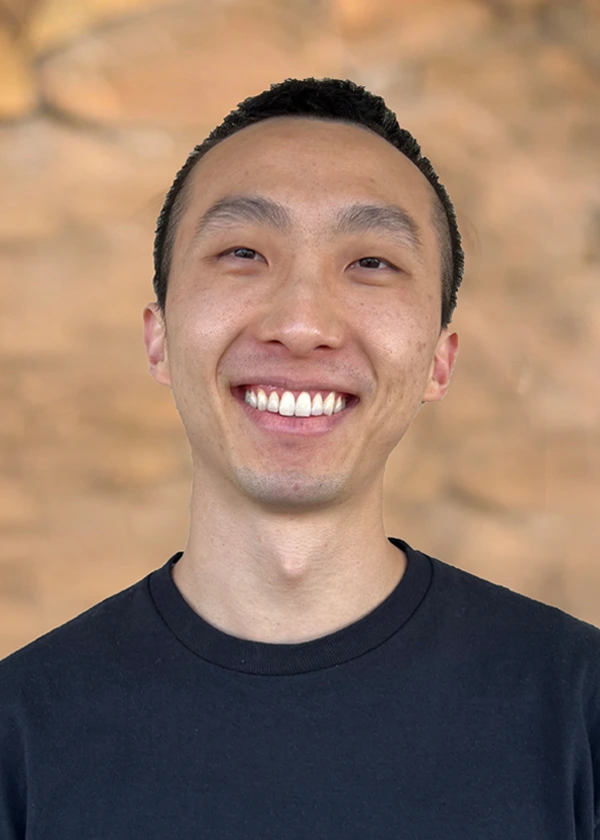 Dr. Mike Dai grew up in Fallbrook, California and graduated from UCLA with a bachelor's degree in Physiological Sciences. He earned his Doctor of Dental Medicine (DMD) degree from Western University of Health Sciences, graduating with honors.
Following dental school, Dr. Dai completed a one-year Advanced Education in General Dentistry residency program at the Tibor Rubin VA Medical Center in Long Beach, where he had the privilege of serving veterans while receiving advanced training in oral surgery, dental implants, root canal treatment, and complex prosthodontic treatment.

With gentleness and compassion, Dr. Dai strives to make every patient feel comfortable, informed, and involved with every step of their dental treatment. He actively reviews new technology, materials, and research to provide excellent and modern dental care for his patients.

Dr. Dai and his wife, Aileen, were married in 2019 and have a precious son named Henry. Dr. Dai enjoys basketball and football (go Lakers and Chargers!), cooking, and spending time with his family.