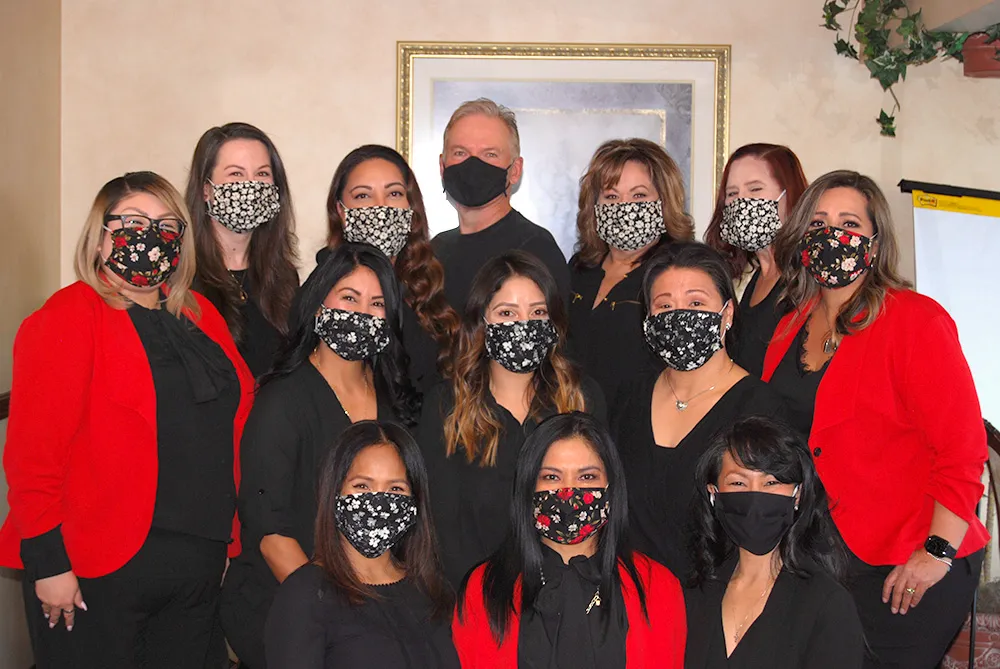 Precautionary Procedures During Your Appointment
When you come in for an appointment, we are asking you to follow certain precautionary procedures to avoid crowds in the waiting room and for the health and safety of everyone involved.
When You Come In For Your Appointment
Please wear a mask. If you do not have one with you, we will happily provide you one.
Please come alone. Do not bring your spouse, children, or any other people, unless you need assistance. Anyone accompanying a patient will be asked to wait in the car.
When you arrive for your appointment, please remain in your car until 5 minutes prior to your appointment time.
Please come into our waiting room and observe social distancing if there are other patients present.
A staff member will greet you for our screening process before admitting you into the back office clinical area.
Please reschedule your appointment if you are feeling ill or have COVID-19. Do not come in if you have a fever or cough, or have been exposed to someone who has COVID-19.
Thank you for your help in keeping everyone safe. ❤
Jay M. Azling, D.D.S. & Associates